Music Lessons in Georgetown Ontario
289-349-1423
The Academy of Music in Georgetown has a brand new website!  
Please visit us at www.musiclessonsgeorgetown.com 
Are we the right music school for you?
Since 1994 we have helped thousands of students begin and continue on their musical journey. We offer private music lessons on piano, guitar, ukulele, voice, viola, violin, and fiddle.  We know you are busy and it can be very hard to find a reliable music teacher. That's why we take the time to find the BEST music teachers in Georgetown and Halton Hills–so you don't have to!.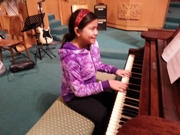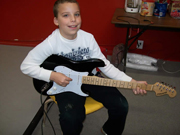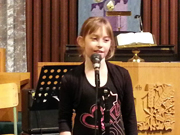 The Academy of Music Difference
Some studios offer multiple instruments, but we are the only one to offer music lessons in Georgetown Ontario for all of the most popular instruments: Piano, Electric and acoustic Guitar, Ukulele, Voice, Violin, and Viola.
Music lessons for all ages
Take a walk through our school and you'll see children & adults of all ages experiencing the joy of music.  In fact, we have many students as young as 4 and students in their 70's learning music for the first time.
Visit our testimonial page to see what our students are saying.  The Academy of Music has a proven track record, offering quality music lessons in since 1994.
The increased confidence you develop from performing music is unlike any other medium.  Not to mention the benefits of working towards a specific goal.  We have a minimum of 2 optional, low pressure concerts every year designed to give students a comfortable outlet to share their talents with family and friends.
The Academy of Music in Georgetown is conveniently located in St. Andrew's United Church at 89 Mountianview Rd. S.  Due to our central location our school is convenient for residents of North and South Georgetown plus, Acton, Norval, and Erin.  There is plenty of free parking.  You can also take piano lessons in your own home in Georgetown.
The Academy does not require full semester registration for music lessons. Every student here is on a month-to-month basis.
If you are ready to start, you have nothing to lose as we only want students who truly want to be here and we will not commit you to a long term contract.
Music Lessons are first come, first serve so contact us today to arrange your first lesson!
289-349-1423